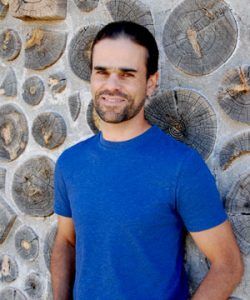 ABOUT US
Owner Sylvan Incao first moved to Arizona from New York state in 1992 to attend college. After

completing his B.A., Sylvan entered the trades, first working as a painting contractor, but quickly
moving into all forms of renovation work — especially flooring. From there, Sylvan began
purchasing and renovating homes in the Prescott area, focusing on older historic homes.

Trained since his teenage years in woodworking and stone masonry, applying his craftsmanship
and eye for beauty to these projects was both challenging and rewarding. In 2004, Sylvan and a
business partner opened a retail flooring store in Prescott Valley, managing all sides of the
flooring trade. Over the years one focus emerged out of the many elements of the trade:
hardwood flooring. Nothing could compare to the natural, rich and authentic look and feel of
wood floors, and no other material was as enjoyable to work with as real wood. Sylvan became
committed to providing the best hardwood floors in the Prescott area.

Whether you're looking for wood, vinyl plank or laminate floors for your entryway, stairs, living
room, bedroom, or whole house, Desert Hardwood Flooring can give you a timeless product
that will make your space beautiful and long-lasting. Our showroom is easy to find in Prescott,
AZ, where we can help with material selection and lend you samples. Our hardwood flooring
installers have been personally trained by Sylvan and are simply the best! Having your floors
installed by a licensed and qualified hardwood flooring professional means that your floors will
look amazing and leave a lasting impression.
Wood flooring installation is always a smart decision because it never goes out of style and will
increase the value of your home. It is durable, long-lasting, and often can be fully restored to its
original beauty after time. Improvements in technology over the years have increased the
durability and quality of hardwoods so that they will last for generations to come. Alternatively
vinyl plank and laminate flooring are very popular and offer a durable and economical
alternative. Stop by our showroom in Prescott today to get assistance and explore our
unmatched selection of various hardwood flooring types and styles.
Today we are proud to have worked in the Prescott area with many local businesses, builders,
and homeowners for over 20 years. We are also proud to have a solid reputation for quality and
integrity. Browse our portfolio of past projects, read our testimonials, or reach out to us today.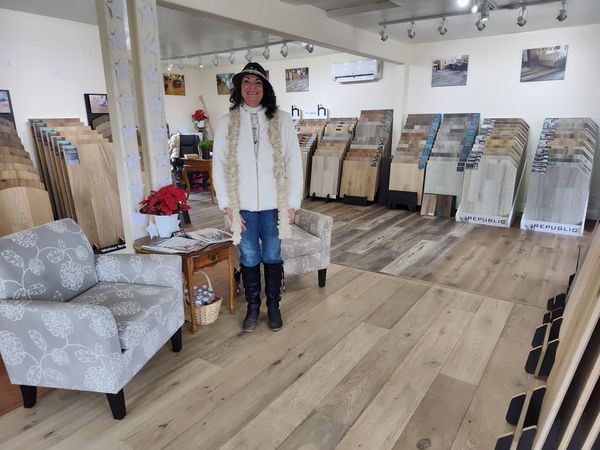 IN THE SHOWROOM
Michelle Fisher joined Desert Hardwood Flooring in January of 2022 and now manages the showroom. She brings her past retail experience, love for helping people to find exactly the right floor for them, and boundless enthusiasm for learning to Desert Hardwood Flooring. She is the first voice on the phone that you will speak to!

The showroom is open from 10am-4am Monday through Friday, and is closed on holidays. Our three main areas of flooring are hardwood flooring, vinyl plank flooring and laminate (or pergo) flooring. Our showroom is divided up to display these three floor types, with various different kinds of flooring installed on our own showroom floor as examples. We have hundreds of samples from a hand picked selection of our favorite companies. These are manufacturers that we have been using and installing in homes for years, that we know and trust to provide us with the highest quality flooring available. As a small business we stand behind all our manufacturer's warrantees and so we makesure that we are only representing the best!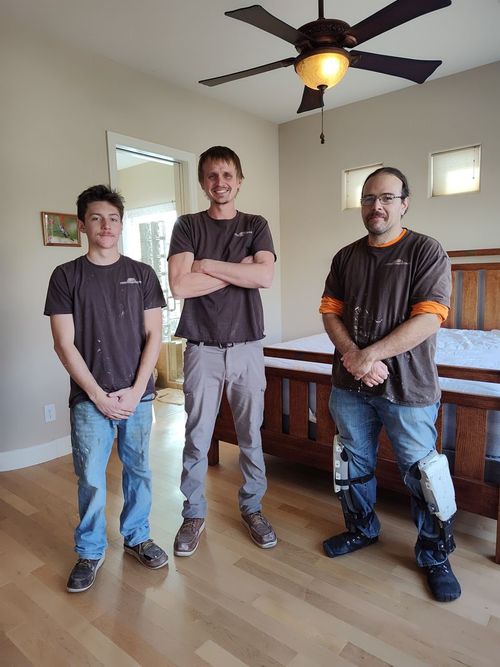 OUR INSTALLERS
Installation is where Desert Hardwood Flooring really shines. We pride ourselves on being the best in the business! Our crew of installers have been personally trained by Sylvan and worked on every different type of installation in our field, from floor prep to completion. They excel at paying attention to details, not taking shortcuts, and treating every customer with respect and courtesy. From arriving on time to making sure each clean-up is thorough and complete, we promise we will leave you more than satisfied. Our five-star reputation is a testimony to this fact.
Our installers are a dedicated crew working exclusively as employees of Desert Hardwood Flooring. We never sub out our installation to a third party or installation company, as many flooring stores do. We are invested in every job going right from start to finish and will be there to make sure of it. It may sound cliché, but it all comes down to the quality of service and installation, and this is our greatest strength. Most flooring products can be found in more than one flooring store, but all installations are not equal. It matters who you use, what their standard of work is, and who stands behind the warrantees. We promise you will be thrilled and delighted with our work for you.
CLICK ON THESE ICONS TO LEAVE A REVIEW!